St Vincent's Health Australia's origins go back more than 180 years to when the first five Sisters of Charity arrived in Australia.
These Sisters of Charity endured a hazardous four‑month ocean journey from Ireland to arrive in Australia. Inspired by the original vision of their foundress, the Venerable Mary Aikenhead, to care for the poor and vulnerable, these courageous Sisters laid the foundations of what would become St Vincent's Health Australia.
Our Journey
The Sisters of Charity were founded in Dublin in 1815 with a commitment to helping the poor. Having witnessed first-hand the conditions causing poverty, then Congregational Leader, Mother Mary Aikenhead opened St Vincent's Hospital in Dublin in 1834, dedicated to care for all the sick poor, regardless of background or creed. It was said that there the poor could receive for love, the same care as the rich received for money. This first hospital was to be the model for the numerous Sisters of Charity health care facilities.
At the request of Bishop Polding to bring their mission to Australia, Mary Aikenhead agreed to send five Sisters to the Australian colony. The first five Sisters who came to Australia were Mother Mary John Cahill, Sr Mary John Baptist De Lacy, Sr Mary Francis de Sales O'Brien, Sr Mary Lawrence Cater and Sr Mary Xavier Williams, a novice. All except Sr Lawrence, an English woman, were Irish. The five volunteers, arrived in Sydney aboard the Francis Spaight on 31 December 1838.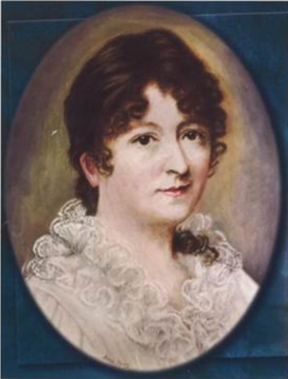 The Sisters gave religious instruction at the Female Factory at Parramatta. They also taught children at Parramatta, at the Catholic Orphan School in Waverley, and then later at other Catholic schools in Sydney. At the same time they also visited the sick in their homes and government institutions. Only convicts and soldiers had access to the latter.
As soon as funds could be raised, the Sisters opened their own small hospital in 1857 in what was then known as Woolloomooloo Heights (now Potts Point) for all who were in need of care.
Since the Sisters established this first hospital in Sydney, St Vincent's Health Australia has been serving Australians with compassionate health and aged care.
Generations of dedicated St Vincent's people, have contributed to growing the services the first Sisters established. That which was started by one woman, endures today. Whilst ever there is a need, our Mission calls us to respond to it.
In 2009, the Sisters of Charity transferred the stewardship of St Vincent's Health Australia to the Trustees of Mary Aikenhead Ministries (TMAM). The role of TMAM is to ensure that the Mission of the Sisters of Charity which led them to establish a health and aged care ministry, endures through SVHA's work.
From our modest beginnings, St Vincent's Health Australia today is the nation's largest not-for-profit health and aged care provider, offering services in Queensland, New South Wales and Victoria, including public and private hospitals and aged care facilities.
Living our Mission
Find out more about how we continue our Mission to express God's love to those in need through the healing ministry of Jesus, particularly the poor and vulnerable
Our Values
Compassion
Our care is an act of love. We are present to and accompany people as they are, and as they need.
Integrity
Our actions and decisions are transparent and aligned with our values.
Justice
Our pursuit of what is right and just empowers us to speak and act with courage on behalf of those in need.
Excellence
Our services are safe and evidence-based, and we continually seek to improve in everything we do.